Citation: Cragun, Ryan T., Stephanie Yeager, and Desmond Vega. 2012. "Research Report: How Secular Humanists (and Everyone Else) Subsidize Religion in the United States." Free Inquiry, 39–46.
You can download this article here.
This article has inspired several infographics: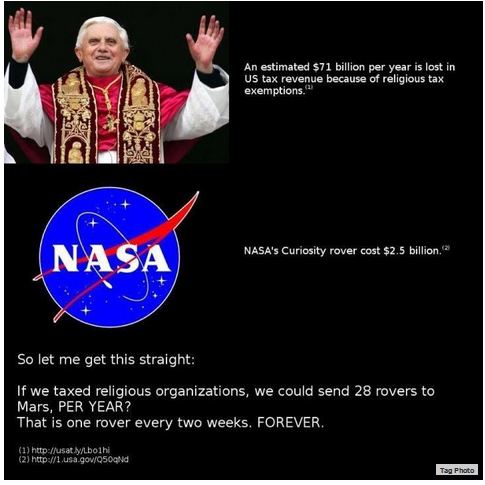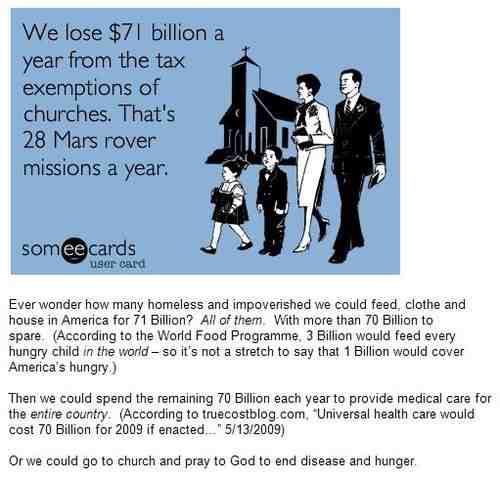 Not sure who created these.  If you know who did, please let me know so I can give them credit.